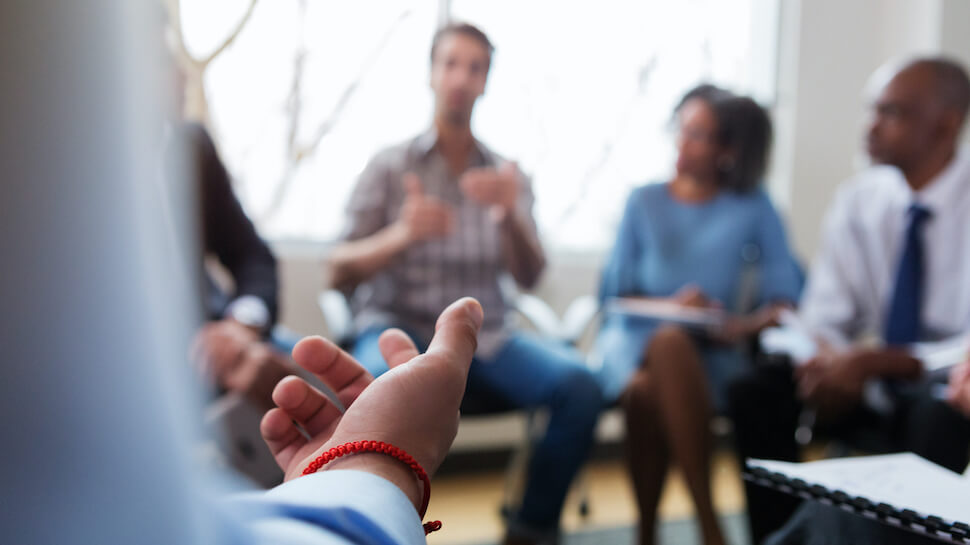 Conflict Resolution
Conflict is a natural part of life, and the ability to successfully navigate difficult situations requires advanced social and emotional skills. Mental health disorders can present special challenges to social relationships and everyday function, augmenting interpersonal problems while also reducing your ability to effectively handle conflict. As a result, you may increase your isolation and limit your ability to form a meaningful social support network, a crucial component to positive psychological health outcomes. Fractured relationships can also cause deep emotional distress, compounding your psychological suffering and aggravating your symptoms. By learning to face and resolve interpersonal problems in a productive way, you can begin to repair damaged relationships, increase your sense of well-being, and improve emotional stability. At Bridges to Recovery, we have found that our clients benefit from a structured therapeutic environment in which to nurture the internal resources that allow you to handle conflict with confidence.
Therapeutic Value
---
In the Conflict Resolution Group, our compassionate therapists help you explore the unresolved conflicts that are currently a part of your life, and the impact they have on your psychological state. You learn to identify destructive patterns of thought and behavior that contribute to interpersonal distress and create obstacles to resolving social struggles. Using Cognitive Behavioral Therapy techniques, you begin to create a new emotional and practical framework for responding to difficult situations, building the skills you need to move from strife to collaboration. Through role-play, group discussion, and personal exploration, you can gain the communication and emotional regulation skills to respond to conflict in a calm, non-defensive manner. The ability to assert yourself, compromise, empathize, and problem-solve are integral to developing positive social relationships that can enhance both your personal and professional life.
Benefits of Conflict Resolution
---
Increasing self-awareness and confidence
Disrupting maladaptive coping techniques
Strengthening communication skills
Decreasing conflict avoidance
Developing distress tolerance
Increasing emotional regulation
Enhancing problem-solving abilities
Conflict Resolution at Bridges to Recovery
---
With a maximum of six clients at a time, Bridges to Recovery can provide intimate, intense group therapies that address the needs of each client. As part of your multidisciplinary treatment team, our experienced group therapists structure the group to optimize its relevance to your situation, encouraging you to participate in a way that is meaningful for you. The group format provides unique opportunities for peer validation, feedback, and brainstorming, while allowing you to practice new skills that enhance your ability to negotiate difficult scenarios. We have found that participation in our Conflict Resolution Group greatly enhances our clients' quality of life and produces a more positive, nuanced understanding of themselves, and confidence in their ability to repair and maintain valuable social bonds.
We encourage you to contact us with any questions you have about our Conflict Resolution Group and learn more about how the treatment program at Bridges to Recovery can help you or your loved one.