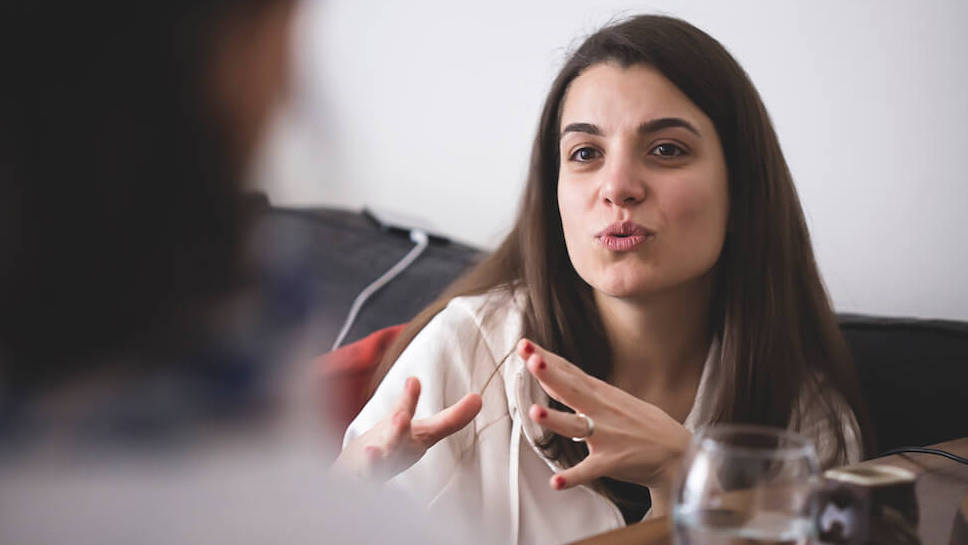 Treatment for Dependent Personality Disorder
Treatment for Dependent Personality Disorder
At Bridges to Recovery, we specialize in diagnosing and treating dependent personality disorder and other complex psychiatric and emotional issues. Our intensive, integrated world-class treatment program helps relieve your suffering and remove the obstacles created by dependent personality disorder to help you reclaim your life. We provide compassionate and effective care in a serene residential setting so you can focus on your treatment and recover without the worries of external pressures and stressors.
Dependent personality disorder (DPD) is a severe mental health disorder that causes someone to rely heavily on others for support, confidence, and help in accomplishing normal everyday life tasks. While this condition is not physically debilitating, the complications and associated mental health disorders that may arise from untreated DPD can be. Individuals suffering from this disorder feel an excessive need to be taken care of and a fear of being alone, without being taken care of they may feel separation anxiety, low self-esteem, emotionally devastated, or helplessness. Fortunately, through intensive therapy and other forms of treatment, individuals suffering from this condition can learn to live independent, healthy, happy lives.
Clients who suffer from this mental health disorder can benefit from residential treatment that is tailored specifically to dependent personality disorder. A comprehensive treatment plan for dependent personality disorder will include individual therapy as well as group and family therapy. In addition, alternative and holistic therapies may be used alongside psychotherapy. Treatment for dependent personality disorder in a residential facility will help clients achieve long-term sustainable change to overcome their symptoms and regain normal healthy independent function.
Integrated Treatment at Bridges to Recovery
---
Following a treatment plan designed by an experienced mental health professional can help those with dependent personality disorder live a more independent life. As there is no cure for this disorder, long-term behavioral therapy is crucial for treating dependent personality disorder. You will be prescribed an individualized treatment plan tailored to your needs. Treatment plans for dependent personality disorder normally include:
Cognitive behavioral therapy (CBT). CBT is a form of talk therapy used to help patients learn to recognize and normalize their negative, unhelpful thoughts and behaviors. Patients also learn skills to better manage their thoughts and emotions, helping them better cope with relationships and situations.
Psychodynamic psychotherapy. This form of therapy analyzes a person's full range of emotions and their relationships with the world. With a deep look into patients past and present behaviors, emotions, and thoughts therapists can help people with DPD change their behaviors and live a healthier life.
Family therapy and education. Therapy that involves your family may be a great way to help educate the people most important to you about your dependent personality disorder. This will help them learn how they can best support you along side and after active treatment.
Relaxation and mindfulness techniques. In addition to therapies alternative and holistic therapies may also be used to treat dependent personality disorder. Most commonly, meditation, yoga, and exercise are administered.
Why Choose Bridges to Recovery for Dependent Personality Disorder Treatment?
---
We believe that exceptional psychiatric, clinical, and holistic care can transform the lives of people living with dependent personality disorder. With the utmost dignity and respect, we meet you where you are to help you develop a vision for the life you wish to have, and offer the care you need to achieve it.
Many clients choose residential treatment for dependent personality disorder at Bridges to Recovery because, despite their best efforts and dedication to treatment, they haven't yet been able to achieve a stable and satisfying life. This changes after a stay with us. Our integrated, intensive dependent personality disorder treatment program allows for relief from suffering, learning new skills, and sustainable change. Many clients make more progress at Bridges to Recovery than in years of outpatient therapy.
Private residential accommodations. Our exclusive residential treatment homes have a maximum of six clients, providing a safe, private, comfortable alternative to a more traditional hospital environment.
World-class clinical staff. Our expert clinical team provides individualized therapy using proven evidence-based treatment modalities to treat dependent personality disorder and other co-occurring mental health issues.
Assessment and diagnosis. All clients receive comprehensive neuropsychological testing to ensure that we get to the most accurate diagnosis possible. Also, we offer genetic testing to make sure the medication prescribed works best for you.
Individualized treatment plans. After a thorough series of assessments, we create a truly individualized treatment plan that offers tools and strategies for overcoming the toughest obstacles and ensures profound healing.
Health and wellness-focused. To provide comfort during your recovery process, our chefs create delicious healthy, gourmet meals. We also offer yoga, meditation, acupuncture, massage, and physical fitness classes.
What to Expect the First Day
---
The goal of your first day with us is to orient you to your surroundings, make you feel at home, and set you up for success as you begin your treatment.
When you first arrive at Bridges to Recovery, you will be warmly greeted by your admissions specialist, who help make you feel at ease in your temporary home away from home. Together, you'll complete the intake process, sign any required paperwork, and begin your orientation to treatment.
You'll be given a tour of the house, meet with members of your treatment team, shown your room, review the daily schedule, and meet your fellow housemates. At the end of the day, you'll have time to settle into your room before dinner.
We understand that entering residential treatment for dependent personality disorder can be overwhelming. Leaving your friends, family, and even your job while you are in treatment can be difficult. At Bridges to Recovery, we do everything we can to make you feel welcome. We understand that you need to feel safe and have trust in us, so that you can begin your journey to a better life.
Your Bridges to Recovery Experience
---
From the moment you first contact us at Bridges to Recovery, you will be treated with compassion, respect, and kindness.
All of our locations are luxury residences with up to six residents only, providing a quiet, intimate environment where you can focus on your treatment.
Our clinicians use evidence-based treatment modalities that have been shown to provide symptom relief for dependent personality disorder.
We also employ a broad spectrum of integrative therapies to ensure whole-body well-being.
Our highly-credentialed team of mental health experts will provide the care and support you need to succeed, and help you gain the insight necessary to begin your healing process and grow toward your personal, social, professional, and life goals.
Lasting Change for a Better Life
---
Don't let your mental health control your life. If you are suffering from dependent personality disorder, and you have not yet found a solution, we invite you to take the next step with us. You deserve to live your best life.
We're here for you…call us today.