Residential Depression Treatment Center
At Bridges to Recovery, we specialize in diagnosing and treating all forms of depression and other complex psychiatric and emotional issues. Our intensive, integrated world-class treatment program helps relieve your suffering and remove the obstacles created by depression to help you reclaim your life. We provide compassionate and effective care in a serene residential setting so you can focus on your depression treatment and recover without the worries of external pressures and stressors.
Our residential depression treatment center can provide you the opportunity to heal and recover in a safe, welcoming environment.
If you have been suffering from depression for an extended period and have not found relief through outpatient services, residential treatment may be a good option for you.
Residential depression treatment can be the most comfortable way to recover peacefully, assess and adjust your medication regimen as needed, and receive the benefits of intensive one-on-one therapy, group sessions, and holistic healing in a private, home-like setting.
Residential care at Bridges to Recovery can be especially beneficial for those with severe symptoms, including those who may have considered self-harm, or for whom prior treatment has not been effective.
Benefits of Residential Treatment for Depression
---
Depression is a chronic mood disorder that can be difficult to recover from without intensive treatment. Although many individuals suffering from depression receive therapy and medications on an outpatient basis, residential treatment can be highly beneficial for overcoming and managing the symptoms of depression.
Although depression requires ongoing treatment because it is a chronic illness, recovery at Bridges to Recovery can be a good way to jumpstart healing and learn practical tools that can be used in everyday life going forward. Some reasons to choose residential care for depression include:
Severe, acute, or persistent depression symptoms
Symptoms that haven't responded well to outpatient treatment
Wanting to avoid psychiatric hospitalization
Very low ability to function at home, work, or school
A significant risk you may harm yourself
The presence of other co-occurring mental illnesses that also need to be addressed
Needing to take a break from the stressors at home without the distractions of work, relationships, and responsibilities
Why Choose Bridges to Recovery for Residential Treatment?
---
We believe that exceptional psychiatric, clinical, and holistic care transforms lives. With the utmost dignity and respect, we meet you where you are to help you develop a vision for the life you wish to have, and offer the care you need to achieve it.
Many clients choose residential care at Bridges to Recovery because, despite their best efforts and dedication to treatment, they haven't yet been able to achieve a stable and satisfying life. This changes after a stay with us. The quality and comprehensiveness of our integrated, intensive depression treatment program allows for relief from suffering, learning new skills, and sustainable change. Many clients make more progress at Bridges to Recovery than in years of outpatient therapy.
Private residential accommodations. Our exclusive residential treatment homes have a maximum of six clients, providing a safe, private, comfortable alternative to a more traditional hospital environment.
World-class clinical staff. Our expert clinical team provides individualized therapy using proven evidence-based treatment modalities to treat depression and other co-occurring mental health issues.
Assessment and Diagnosis. All clients receive comprehensive neuropsychological testing to ensure that we get to the most accurate diagnosis possible. Also, we offer genetic testing to make sure the medication prescribed works best for you.
Individualized treatment plans. After a thorough series of assessments, we create a truly individualized treatment plan that offers tools and strategies for overcoming the toughest obstacles and ensures profound healing.
Health and wellness focused. To provide comfort during your recovery process, our chefs create delicious healthy, gourmet meals. We also offer yoga, meditation, acupuncture, massage, and physical fitness classes.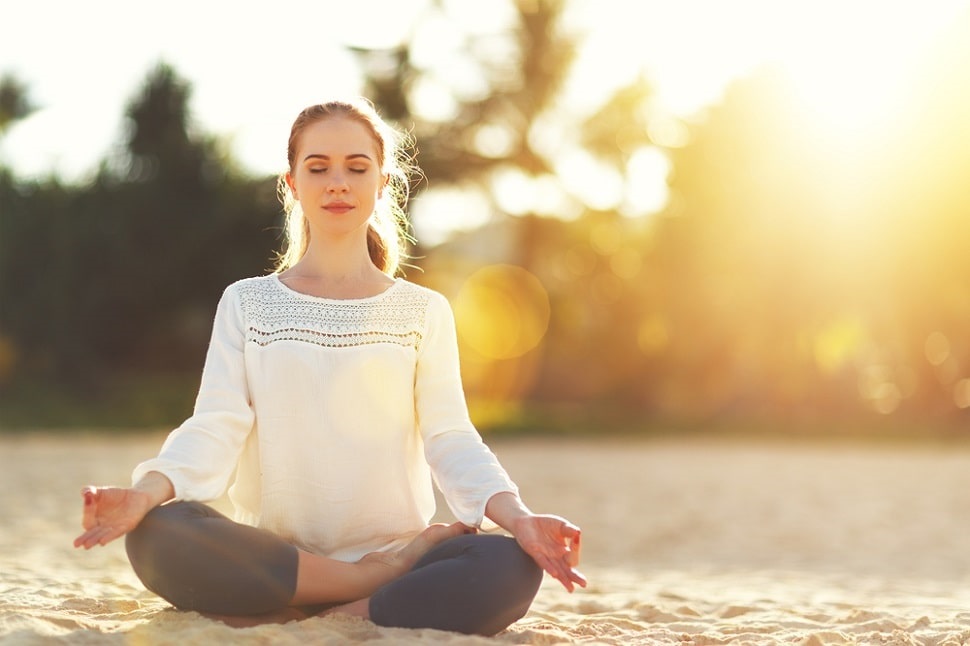 Integrated Treatment at Bridges to Recovery
---
While medications play an important role in managing depression, the best treatment includes therapy as well. At a rehab facility patients have access to several different types of therapy provided by experts who have experience in guiding patients through them. Some examples of types of therapy used in residential settings to treat depression are:
Individual psychotherapy. One-on-one psychotherapy is the classic type of talk treatment that helps patients explore their emotions and experiences that underlie negative feelings and behaviors. This examination of one's inner life sets the stage for making positive changes.
Cognitive behavioral therapy. CBT is more action oriented and is focused on setting and achieving goals, changing negative thoughts and behaviors, and generally being more aware of one's unhealthy and unproductive patterns.
Relational therapy. Depression, like other mental illnesses, can wreak havoc on interpersonal relationships. Relational therapy can help a patient learn how their relationships, life experiences, and emotions are all connected and to take steps to develop healthier relationships.
Family therapy and education. Therapy that involves a patient's family is a great way to help educate those people most important in the patient's life about depression and about how to support a struggling family member.
Trauma-focused therapies. Traumatic experiences often underlie mental illnesses, and there are therapies that specifically focus on processing and reframing these traumas to help improve symptoms.
What to Expect the First Day
---
We understand that entering residential treatment can be overwhelming. You may be worried about your home, your family, your job, and other responsibilities—not to mention, unsure of what to expect when you arrive.
When you first arrive at Bridges to Recovery, you will be warmly greeted by your admissions specialist, who help make you feel at ease in your temporary home away from home. Together, you'll complete the intake process, sign any required paperwork, and begin your orientation to treatment. You'll be given a tour of the house, meet with members of your treatment team, shown your room, review the daily schedule, and meet your fellow housemates.
You'll have time at the end of the day to settle into your room before enjoying a delicious meal prepared by our chef. The goal of your first day is to make you comfortable, orient you to your surroundings, and set you up for success as you begin your treatment with us.
Leaving your friends, family, and even your job while you are in treatment can be difficult, but we will do everything we can to make you feel welcome and at home. We understand that you need to feel safe and have trust in us, so that you can begin your journey to a better life.
Your Bridges to Recovery Experience
---
From the moment you first contact us at Bridges to Recovery, you will be treated with compassion, respect, and kindness.
Our residential facilities in Los Angeles offer a truly unique depression treatment experience that not only provide you with the most advanced psychiatric and clinical care available, but also nurture your spirit, rejuvenate your body, and reignite your hope.
Our locations are luxury residences with up to six residents only, providing a quiet, intimate environment where you can focus on your treatment.
Our clinicians use evidence-based treatment modalities that have been shown to provide symptom relief for depression.
We also employ a broad spectrum of integrative holistic therapies to ensure whole body well-being.
Our highly-credentialed team of mental health experts will provide the care and support you need to succeed, and help you gain insight necessary to achieve lasting depression relief and grow toward your personal, social, professional, and life goals.
Lasting Change for a Better Life
---
Don't let depression control your life. If you are suffering from depression, and you have not yet found a solution, we invite you to take the next step with us. You deserve to live your best life.
We're here for you…call us today.