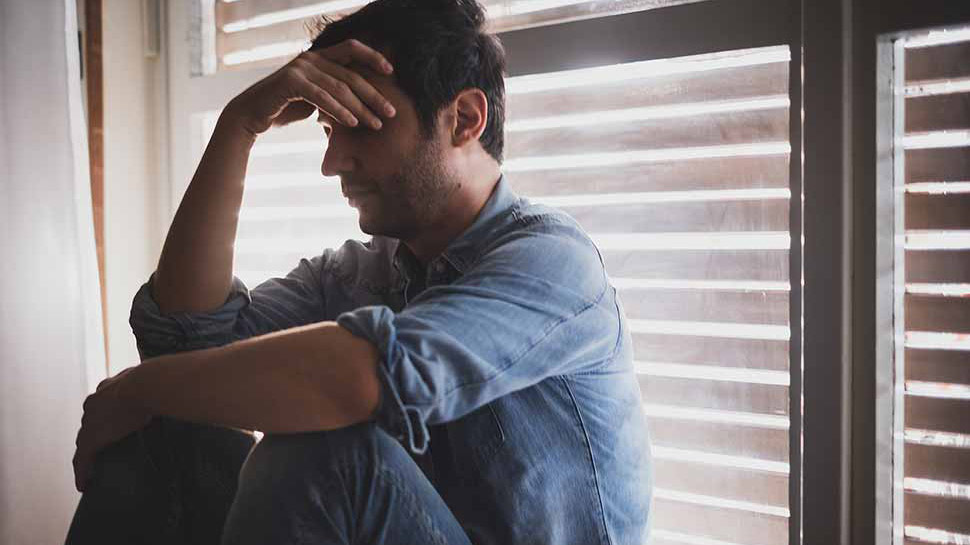 Inpatient PTSD Treatment Center
Post-traumatic stress disorder (PTSD) is a widely recognized mental health disorder that causes individuals serious symptoms that can be debilitating and make normal functioning seem impossible. Post-traumatic stress disorder may occur soon after a traumatizing event, or an individual may feel they have recovered only to find the trauma still lingering and develop PTSD months or even years later.
When someone experiences a traumatic event it is normal for it to take some time to process and adjust emotionally and psychologically to those events. Unfortunately for some time does not heal, their memories and emotions continue to dwell causing many life difficulties. Without treatment, the trauma that caused PTSD is likely to remain and cause significant problems like holding down a job, building and maintaining personal relationships, and performing normal everyday functions.
By learning what effective treatment looks like and understanding the value of an inpatient treatment center for PTSD, you can make the right choices to ensure your positive prognosis for this debilitating condition.
Post Traumatic Stress Disorder (PTSD) Treatment
---
PTSD treatment facilities are the best option for those diagnosed with post-traumatic stress disorder. Residential treatment ensures a caring and supportive environment for you to heal, reclaim your freedom, and restore your peace of mind. This may be especially helpful if there is a co-occurring mental health disorder.
Many clients choose residential care for bipolar disorder at Bridges to Recovery because, despite their best efforts and dedication to treatment, they still are not living a stable and satisfying life. This changes after a stay with us. The quality and comprehensiveness of our integrated, intensive treatment program allow for rapid relief from suffering and tremendous growth, all in a few short weeks.
Treatment Goals for PTSD
---
When a mental health professional prescribes you an individualized treatment plan you can focus on healing knowing you are on the best path to recovery. Our team of mental health professionals at Bridges to Recovery will provide you with the plan and tools for outstanding treatment, as well as the support and care you need to achieve recovery. While each individual's goals are unique there are common goals for PTSD treatment:
Reducing anxiety and stress
Controlling emotions
Eliminating flashbacks and nightmares
Lessening mood swings
Restoring self-esteem
By following your tailored treatment plan and committing to ongoing care you can reach recovery and live a healthier life. The compassionate team at Bridges to Recovery are ready to guide, support, and provide a safe environment for you as you reach recovery
>> More information about Our Team
PTSD Treatment Options
---
Although there is no cure for PTSD there are options in your treatment to heal and move on from the traumatizing events. The approach to treatment should be tailored to each individual but can include:
Residential Treatment. PTSD residential treatment gives patients the chance to learn and develop skills to cope with their symptoms in an environment designed for recovery.
Therapy. Practically oriented therapies are often used to heal those suffering from PTSD, cognitive behavioral therapies, exposure therapy, and eye movement desensitization and reprocessing.
Medications. To manage some of the most disabling symptoms such as anxiety and depression you may be prescribed antidepressants or anti-anxiety medications.
PTSD Inpatient Treatment
---
In addition to therapy and medications entering into a PTSD rehab center enhances your treatment plan with alternative and holistic therapies, group support, family counseling, exercise, and nutrition. The caring team at Bridges to Recovery will ensure your treatment is tailored to your needs, takes place in a safe and supportive environment, and allows your treatment to be your only priority.
Why Choose Bridges to Recovery for PTSD Treatment
---
At Bridges to Recovery, we specialize in diagnosing and treating complex psychiatric and emotional issues such as bipolar disorder. We provide compassionate and effective care in a serene residential setting so clients can focus on their treatment and recovery without the worries of external pressures and stressors.
Private residential accommodations. Our exclusive residential treatment homes have a maximum of six clients, providing a safe, private alternative to a more traditional hospital environment.
World-class clinical staff. Our expert clinical team provides individual therapy using proven evidence-based treatment modalities to treat bipolar disorder.
Individualized treatment plans. After a thorough assessment, we create a truly individualized treatment plan that offers profound healing and strategies for overcoming the toughest obstacles.
Health and wellness focused. To ensure your comfort during your healing process, our chefs create delicious healthy, gourmet meals. We also offer yoga, meditation, acupuncture, massage, and physical fitness classes.
At Bridges to Recovery, we believe that exceptional psychiatric, clinical, and holistic care can transform lives. With the utmost dignity and respect, we meet you where you are to develop a vision for the life you wish to have, and offer the care you need to achieve it.