Accommodations & Dining
At Bridges to Recovery, we believe that you're able to do their best therapeutic work when you feel welcome and at home in your surroundings. Tucked away in scenic neighborhoods of Los Angeles, our beautiful homes offer a choice of well-appointed private and semi-private rooms to suit your needs. You can enjoy our comfortable common areas and lovely outdoor spaces that inspire reflection and a sense of well-being.
Private and Semi-Private Accommodations
---
During residential mental health treatment, you'll live full-time at one of our treatment homes for the duration of your program. While many inpatient treatment facilities have a more hospital-based setting, Bridges to Recovery residential facilities are comfortable, private homes in upscale neighborhoods of Los Angeles.
Residential treatment can be a welcome alternative to hospitalization, offering a much more comforting, home-like, and familiar day-to-day experience. With a maximum of six clients per residence, you begin your healing process in an intimate environment with personalized care.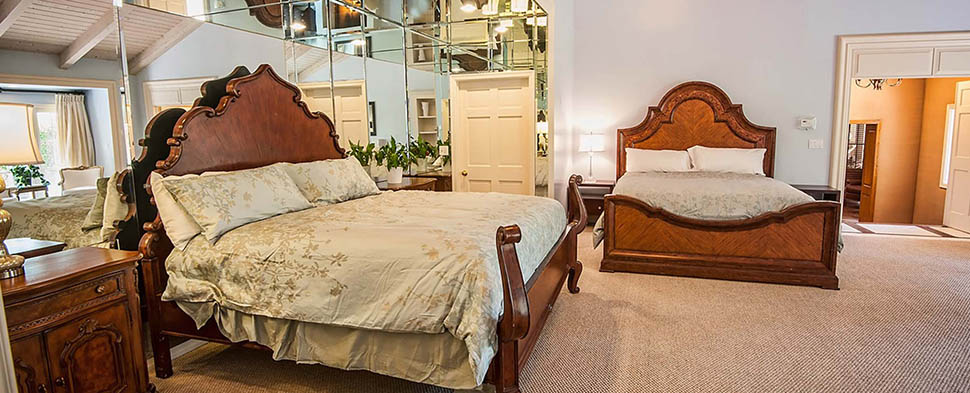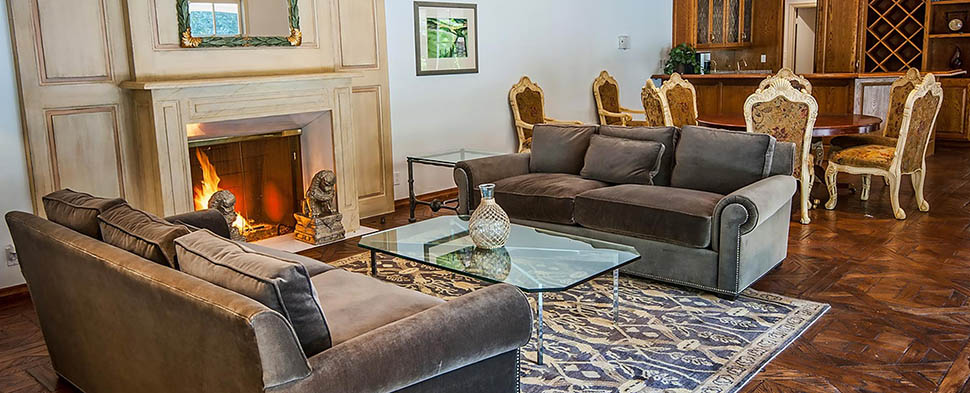 Gourmet Meals
---
Gourmet meals are prepared daily. These healthy, nurturing meals are prepared using fresh and local ingredients of the highest quality. Upon your arrival, our private chefs will consult with you regarding your needs and preferences, to create a menu tailored to your specifications and designed to support optimal health throughout the treatment process. We are happy to accommodate any dietary restrictions you may have. In addition to a continental breakfast, our chefs prepare a gourmet lunch and dinner each day, and our kitchens are supplied with well-stocked snacks you may access any time of day.
Sample Menu
---
Fresh fruit and Green Salad is available to accompany all meals or as a dessert.
Lunch
Grilled Grass Fed Tri-Tip
Lemon Chicken with Fennel and Basil
Rice Pilaf
Asparagus a la Plancha
Sautéed Garlic Spinach
Dinner
Whole Wheat Pasta with Tomato and Basil
Grilled Turkey Sausage
Seared Ahi Tuna
Sautéed Red Quinoa
Braised Kale
Zucchini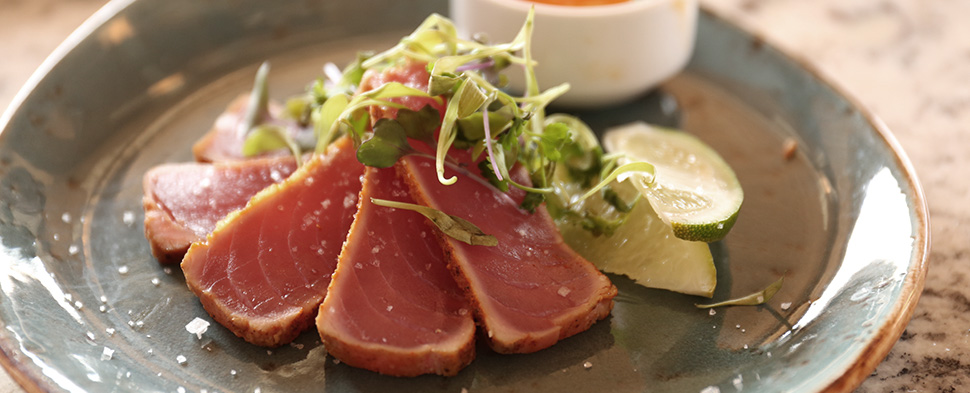 Pets
---
Many of our clients have deep bonds with their pets and find great comfort in their relationships with their four-legged family members. We invite you to bring your pet to Bridges to Recovery to enhance your therapeutic experience. To ensure the comfort of all our clients, you must have a private room if you are bringing a pet.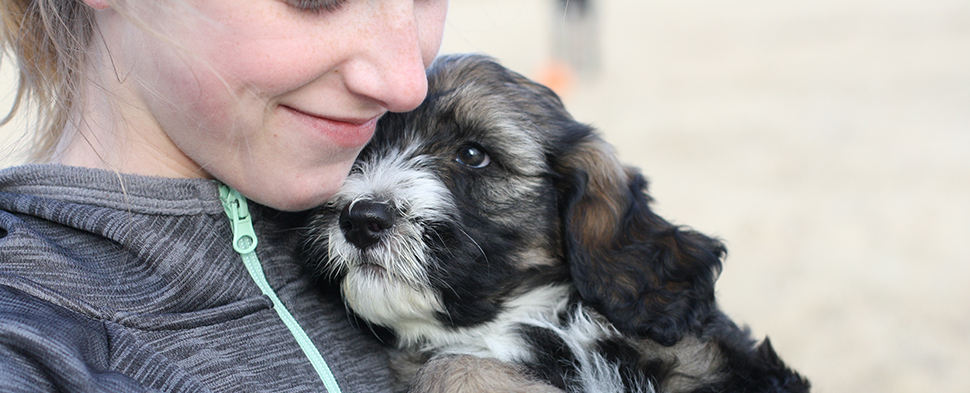 Contact us for more information about accommodations, dining, or the pet program at Bridges to Recovery. We are happy to answer any questions you may have about our program and discuss how we can help you or your loved one.