Merry and Bright: Coping with Depression and Alcohol Addiction During the Holidays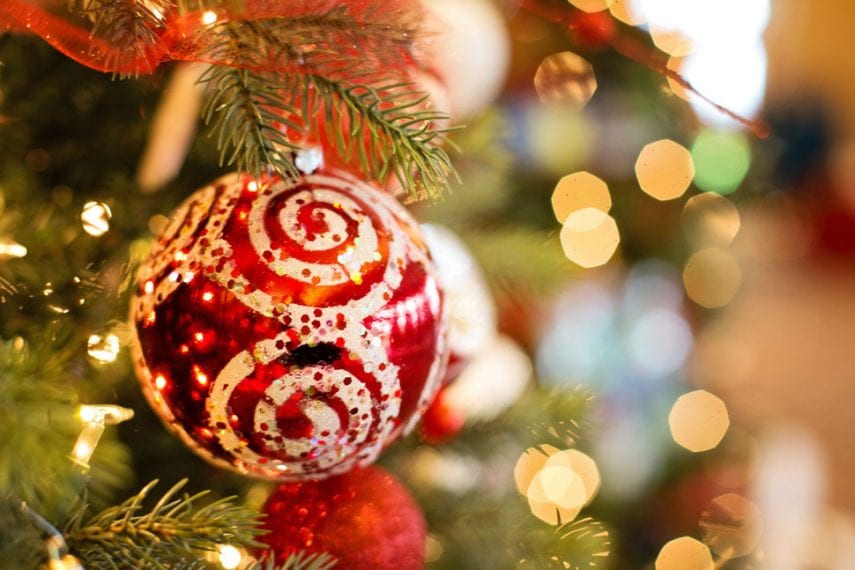 The holidays should be a season of cheer and merriment, a time for reconnecting with loved ones, celebrating the coming of the new year, and taking a break from the demands of everyday life. But for people with depression and co-occurring alcohol addiction, the holiday season can be a time of increased vulnerability, anxiety, and susceptibility to relapse. Mark Elliot, an addictions counselor and recovering alcoholic, says, "I've had people walk into recovery meetings in the middle of the summer and say, 'I don't know how I'm going to get through Christmas and New Years.'" Even if you have gained control of your illness through successful treatment and are in an emotionally and behaviorally healthy place in your recovery process, the month of December can present triggers that threaten your stability and your sobriety. This is particularly true if you are in early recovery and have to face the holidays without alcohol for the first time. However, the holidays don't have to mean a return to psychological distress and self-destructive behaviors. By taking the time to create a strategy for the upcoming season, you can get through the holidays with your sobriety and mental health intact—and may even find new possibilities for joy, sharing, and self-discovery in the process.
Suffering From Depression?
Begin Your Recovery Journey Today
Make A Party Plan
---
Alcohol is a staple at most holiday parties, and even people who are typically non-drinkers often have a glass of something as part of the festivities. If you do not feel you can handle being around alcohol or people who are drinking, don't go. Your health is the most precious thing you have, and you are under no obligation to compromise it to make anyone else happy. It's okay to decline invitations. If you do want to attend and think you can do so without risking your sobriety, bring along a sober friend who can offer moral support, and your favorite non-alcoholic beverage to ensure that you will have something safe and delicious to drink. Arrive early and leave before the heavy drinking begins, and make sure you have your own transportation so you're not dependent on someone else's schedule.
Communicate Your Needs (Or Don't)
---
If you are spending the holidays with close friends or family with whom you are comfortable sharing your concerns regarding drinking and depression, be open with them. Tell them what you need in order to feel safe and supported during a vulnerable time. Social worker Christina Reardon suggests that addicts and their loved ones should sit down together to discuss "what can be done to make them feel comfortable during the holidays, what challenges they foresee, and whether there is anything that may trigger cravings for drugs or alcohol." However, if there are people with whom you are not ready to share your struggle with mental health or alcoholism, rehearse some standardized responses to help you turn down drinks or explain why you're not drinking. Your recovery is as private or public as you want it to be, and you need to do what feels right for you.
Manage Stress
---
For many, it is not just the presence of alcohol that triggers relapse during the holidays, but the stress of social obligations and family interactions. If you are going to be spending time with people or in situations that have a high risk of creating emotional turmoil and contributing to depressive symptoms, make a plan for how to manage stress before it reaches fever pitch. Taking walks, meditating, getting a massage, or using CBT techniques you learned in treatment can help you maintain psychological harmony and give you the opportunity to take inventory of your reactions and needs. If seeing certain family members or participating in your normal holiday traditions feels too overwhelming, make alternative arrangements that will allow you to enjoy the holidays without compromising yourself emotionally.
Dealing With Loneliness
---
The holiday season is not only a time of togetherness and heightened social interaction; many people's struggle with mental health and sobriety during this time stems from experiences of loneliness and isolation, which can contribute to both depression and alcohol addiction relapse. Making a plan to guard against loneliness and remaining socially active can be critical to getting through this time with your emotional health and sobriety remaining strong. Volunteering your time is a wonderful way to stay engaged in your community and give back to those in need while also taking the focus off your own problems. Helping others not only encourages social integration, but also gives you a sense of purpose and perspective through this difficult season and beyond. Connecting with other people in recovery can also be critical to avoiding isolation. The holidays are a wonderful time for the recovery community to come together to support each other and celebrate in ways that promote sobriety. Many recovery groups host sober holiday events and New Year's parties that are open to everyone and can give you the opportunity to enjoy the season in the company of others who understand your struggles.
Is Depression Impacting Your Life?
Learn How Bridges to Recovery Can Help
Find Support In The Recovery Community
---
12-step meetings are available virtually anytime, anywhere. If you are staying home for the holidays, make time to go to your meetings to further your recovery and fortify yourself against relapse. If you are traveling, find a meeting in the area where you can receive support and camaraderie from a community of fellow alcoholics who share your experiences. Continuing to actively engage in ongoing addiction recovery is vital to protect your psychological well-being and ensure sustainable sobriety through challenging conditions. If you need additional supports, Bridges to Recovery is always available to provide referrals and help people in need maintain emotional and behavioral health after treatment.
Bridges to Recovery provides comprehensive treatment for depression and co-occurring alcohol addiction through personalized care that uses the most innovative and effective therapies available. Contact us to learn more about how our renowned program can help you or your loved one on the path to healing.