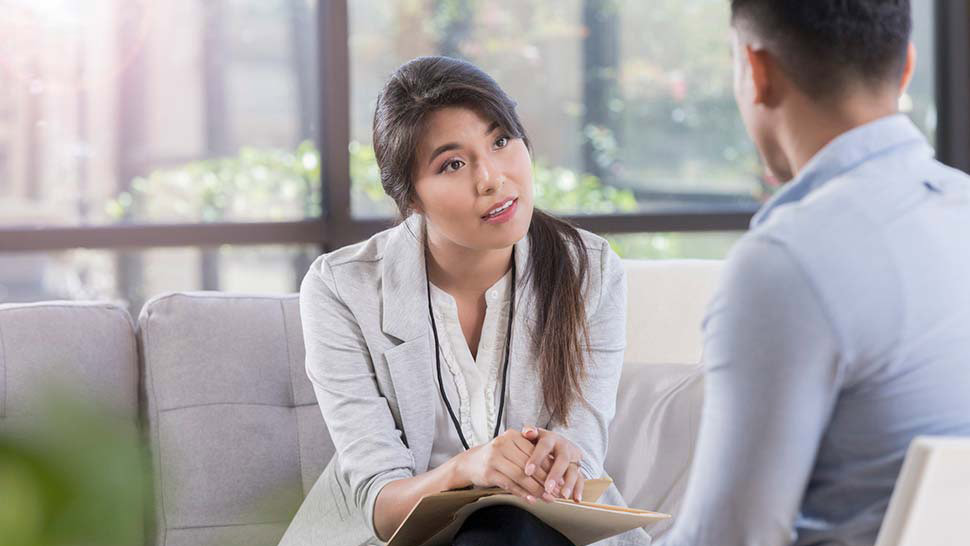 Inpatient Mental Health Retreat
Inpatient Mental Health Retreat
Bridges to Recovery is a mental health retreat providing world-class residential treatment.
Located in Southern California, our treatment center provides treatment for a variety of mental health conditions and emotional issues in an exclusive, private setting with a unique and effective combination of psychiatry, psychotherapy, and integrative therapy to help you reclaim your life and remove the obstacles on your journey.
When you're wading through the thickest waters of your anxiety, depression, or other mental health conditions, thinking about the inescapability of self can be overwhelming. It can render you helpless, exhausted, and despaired. And when there is no solution or treatment plan in effect, that is a very understandable way to feel.
But that same inescapability of self that can paralyze you is precisely what will set you free in literally every moment of your life during and after treatment. Once you properly arm yourself with the skills, knowledge, therapy, and perhaps medication to regain control of your thoughts, feelings, and actions, you will reap the abundant rewards that these essential elements of self-care bring.
That is precisely what our inpatient mental health retreat offers you.
It's Not All In Your Head
---
How many of you have been told that your mental health issues are all in your head, and thought, "Well yeah, that's kind of the problem!" In a sense, it is true that many of the things we experience are "all in our heads." The head is home to the brain, and the brain processes all we do, think, and feel. But the things that influence our mental state are not always localized to the mind, and when they are, they can be greatly influenced by chemical imbalances beyond our control. There are countless factors that contribute to how we feel, including our relationships with others, the area in which we live, how physically healthy we are, our professional life, and so much more. All these things matter, and all these things add up to affect what's "all in our head."
At Bridges to Recovery mental health retreat, we will explore with you how all these things intertwine to form what we can generally identify as "self." While there are aspects of "ourselves" that are unchangeably etched in stone – such as our pasts – there are far more elements that can be changed to better fuel the person we want to be, and the life we want to live. And in becoming this person and building this life, an aspect of our past that we can change is how we let it affect us in the present and future, so even the past is not completely immutable.
You are One-of-a-Kind
---
While there are certain universal truths to being human, there is no denying that we are all decidedly unique. Even when we experience the same things in the same place at the same time, how we experience those things and what we take away from them can differ greatly. The factors that play into experience are too numerous to count, but can include things our parents taught us, things we learned in school, behaviors we learned from our siblings and peers, things we saw ourselves, and how we've been treated by others throughout our lives.
While there are often defining events or lessons that play an instrumental role in much of our mental lives, it is also of paramount importance to investigate how the combination of what we've learned and experienced comes together "all in our heads." Not only does this full picture dictate how, why, when and where we do what we do, say what we say, and feel what we feel, but also the how, why, when and where of the things we don't do, don't say, and don't feel. Our minds, bodies, and spirits are truly one-of-a-kind. Because of that, unique therapy tailored to your life is precisely what you'll receive at Bridges to Recovery mental health retreat.
Why An Inpatient Mental Health Retreat?
---
At Bridges to Recovery, we will work with you to dig deep and uncover where you've been, where you are, and what it will take to get you where you want to go. Sometimes we have to take a big step away from our everyday lives to get the perspective we need to know what needs changing, as well as what's working. Our mental health retreat gives you that necessary space to gain clarity that can only come from removing yourself from your everyday environment.
Earlier, we touched on the inescapability of mind, and how that can be our biggest curse or warmest blessing. While your personal scale may currently be tipped closer to curse, taking a brief hiatus from life as you know it can do wonders for tipping it toward blessing. It is often only from this removed position that we are able to fully and accurately see our lives for what they truly are, and the ways in which they are optimally-functioning, or barely sputtering along. This step away can help you realize that certain people in your life would be best left in the past, while others may offer just the love and support you deserve now and in the future. You may realize you are irreparably unhappy in your job, or conversely, that your life is greatly enriched by your job, and that you are open to tackling whatever is necessary to feel the excitement it once brought again.
Our Mental Health Retreat Helps You Zoom Out
---
Our daily lives are fully zoomed-in. By the very nature of living our life, we are fully immersed in the page. Sometimes outpatient care is insufficient to help us get where we want to go. Bridges to Recovery mental health retreat helps you take control of the mouse and zoom out a bit so you can exist in the here-and-now of self-discovery while looking at your everyday life from the outside for a while. From this new point-of-view, we will work with you to deeply investigate whatever mental woes brought you here, be they depression, anxiety, trauma, obsessive thoughts, anger management issues, phobias, or personality disorders.
Your personalized treatment plan will include a comprehensive mental evaluation as well as considerations for what you might be experiencing physically. Because our mind, body and spirit all work harmoniously together, it is important for us to consider how what you may be experiencing physically is affecting your mental health. For example, there can be pronounced mental effects born from hormonal imbalances, thyroid issues, digestive issues, or certain vitamin deficiencies. It is important that we consider these types of potential issues as addressing them when necessary can be an essential component of your recovery.
We Know Time is One of Your Greatest Assets
---
We understand that there is no price that can be put on time itself. But there is also no price that can be put on your physical and mental health. Stepping away from your life for a few weeks or a few months can seem overwhelming in itself – there is so much on your plate, and it keeps piling higher! But that is exactly why a residential mental health retreat is so important. Think of your mind as the house you live in. It's a beautiful house full of memories, activities, people you love, and so much more. But expecting that house to stay standing strong on a rocky foundation isn't reasonable.
At Bridges to Recovery, we'll help you repair those cracks in the foundation from the inside-out. And importantly, you will be the lead contractor on the project surveying every blueprint and getting your metaphorical hands dirty every day. Shoring up your foundation will not only help you stand stronger, but it will also protect all those things that make up your life from crumbling. When you leave our mental health retreat, you'll take all the tools used in restoring your foundation with you so that when times get tough, you have what it takes to fix those small cracks in your mind before they have a chance to get too big.
We wholeheartedly agree that there is no price to be placed on time and health, and that is why we hope you'll contact us today. Because making a smart investment in time for the benefit of your health will make the rest of your life, and your ways of reconciling the past, that much better.
Why Choose Bridges to Recovery?
---
At Bridges to Recovery, we specialize in diagnosing and treating complex psychiatric and emotional issues such as generalized anxiety disorder. We provide compassionate and effective care in a serene residential setting so clients can focus on their treatment and recovery without the worries of external pressures and stressors.
Private residential accommodations. Our exclusive residential treatment homes have a maximum of six clients, providing a safe, private alternative to a more traditional hospital environment.
World-class clinical staff. Our expert clinical team provides individual therapy using proven evidence-based treatment modalities to treat generalized anxiety disorder.
Individualized treatment plans. After a thorough assessment, we create a truly individualized treatment plan that offers profound healing and strategies for overcoming the toughest obstacles.
Health and wellness focused. To ensure your comfort during your healing process, our chefs create delicious healthy, gourmet meals. We also offer yoga, meditation, acupuncture, massage, and physical fitness classes.
At Bridges to Recovery, we believe that exceptional psychiatric, clinical, and holistic care can transform lives. With the utmost dignity and respect, we meet you where you are to develop a vision for the life you wish to have, and offer the care you need to achieve it.