Bridges to Recovery Locations
The residences at Bridges to Recovery offer an intimate, home-like environment where you can envelop yourself in an atmosphere of healing. Located in picturesque Los Angeles and San Diego neighborhoods, our three spacious six-bed homes are perfect settings for safe therapeutic engagement and offer serene spaces that invite thoughtful introspection.
Bridges to Recovery-Los Angeles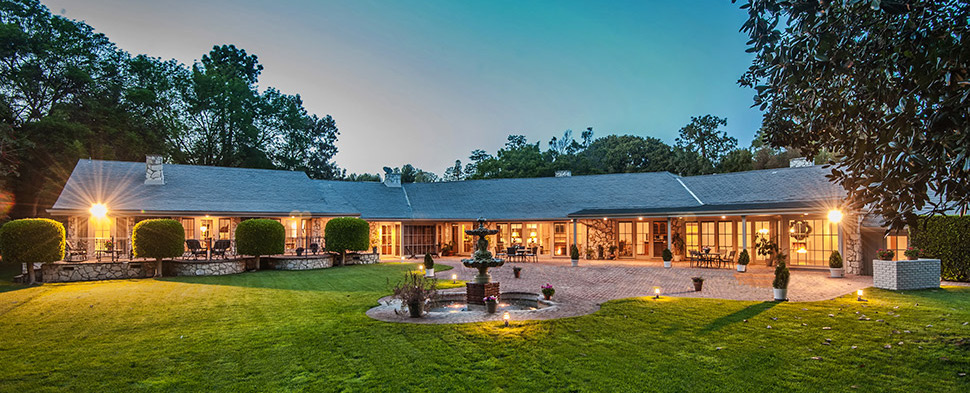 Our Los Angeles residences are nestled in the desirable Holmby Hills and Pacific Palisades neighborhoods, each providing a private, intimate, calm sanctuary for healing—and an optimal alternative to a hospital or large treatment center experience. Our homes are comfortable, safe, and secure…and we are also pet friendly.
---
Bridges to Recovery-San Diego


At Bridges to Recovery-San Diego, we make your stay comfortable so you can focus on your treatment. Our six-bed San Diego home is situated in a safe, exclusive neighborhood where you can recover in the calm privacy you need. The intimacy of our San Diego residence allows us to provide in-depth, intensive care for our clients—an exceptional alternative to hospitalization or getting lost in a sea of clients at a larger facility.
---
What You Can Count on at Every Location
We understand that even the most simple of details can make a difference, whether it's a matter of location, therapy focus, therapist, or amenity.
While every Bridges to Recovery location is unique, we can also tell you that there are similarities you can always count on at every location:
All of our locations are accredited by the Joint Commission, which sets the standards for quality and safety of patient care.
All of our residences are nestled in serene, intimate six-bed home environments
Our locations provide a safe, discreet, therapeutic atmosphere for healing and reflection
Our highly renowned team of clinicians are experts in the treatment of even the most complex psychiatric disorders. They will employ a unique and effective combination of psychiatry, psychotherapy, and integrative therapy to set you on the path toward successful recovery
Because of our maximum milieu of six clients at each location, the staff to client ratio is 2:1 with on-site psychiatric care and medication management
---
Bridges to Recovery Locations: Amenities
The treatment you receive is of the utmost importance. But we know it's also important to sometimes understand the comforts you may receive that will aid in your healing. Here are a few of the amenities you can expect at our Bridges to Recovery locations. If an amenity is of particular importance to you, please confirm current availability at your Bridges to Recovery location of choice with one of our admissions counselors.
Shared and private rooms
Full kitchens with daily, fresh meals prepared by top chefs
Snack bars with tea, coffee, and healthy snacks available at all times
Comfortable, well-appointed living areas
Gardens, patios, and beautiful landscaped yards
Full gyms
Private therapy rooms
Psychiatrists who see clients on site
On-site medication management
WiFi, laptops, computers, and portable DVD players can be used outside normal treatment hours