Keep Your Eye on the Ball: Athletes Are Putting Mental Health Treatment In the Spotlight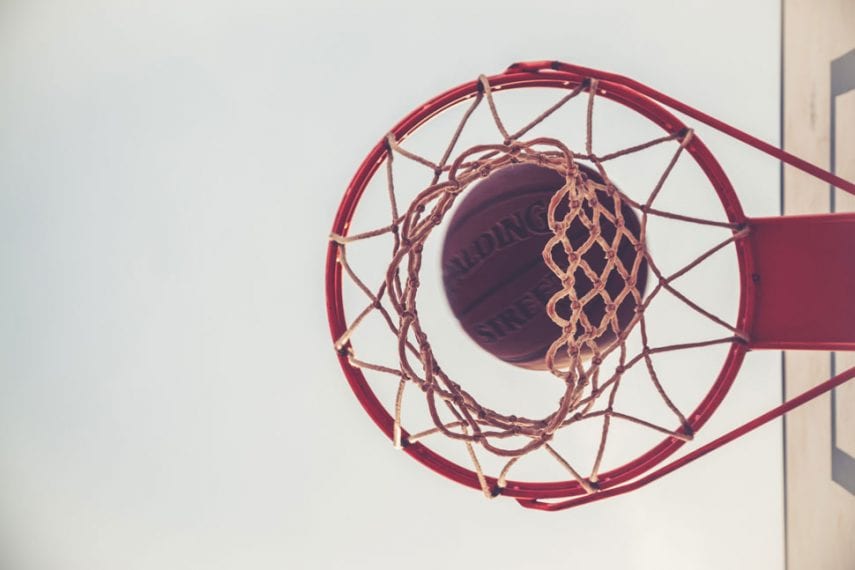 In 2011, Mardy Fish was the highest-ranked American man in tennis; his years of physical training were paying off and he was at the top of his game. However, by the next year, things were vastly different; in May of 2012 he had undergone surgery to correct heart arrhythmia and was left with a severe anxiety disorder. As he prepared to take the court to face Roger Federer in the fourth round of the US Open, he was overcome by panic and had to withdraw from the match. Ultimately, he left the tour altogether due to crippling anxiety that had him experiencing hourly panic attacks, unable to leave the house. In an interview with ESPN, Fish said, "I had tennis taken away from me because of [anxiety disorder]. I had my job, which I loved to do, which I was really good at. I was at the top of my career, and I had it all taken away because of a mental illness."
Earlier this year, after undergoing mental health treatment and gaining control of his illness, he decided to return to the game to compete in one last season, both for himself and to serve as an inspiration to fellow anxiety sufferers who know all too well the pain of the disorder. This year's US Open will be Mardy Fish's final tennis tournament, and he hopes that his comeback will ignite much-needed conversation about mental illness both within professional sports and within our culture as a whole. "There are millions and millions of people that struggle from it. It can be beaten. It can be conquered. I'm going to try and show people that it's possible at the highest level." Whatever the outcome of Mardy's tennis playing over the next few weeks, his biggest win is his triumph in the ongoing fight with anxiety. "It's still a daily battle. But with a lot of learning from every situation and gaining more and more confidence about some of the things that really bugged me—sleeping, traveling alone, late nights, high exercise, things like that—the more often you do it … the better you feel."
Athletes Are Speaking Out
---
Tennis stars are not the only ones opening up about mental illness. Brandon Marshall, a football player for the New York Jets, threw himself into advocacy work following his diagnosis with Borderline Personality Disorder, founding Project Borderline to educate and advocate for people living with BPD, and releasing multiple PSAs on behalf of "Bring Change 2 Mind," a mental health non-profit organization. In 2013, the Vancouver Canucks joined forces with six other NHL teams in Canada to create "Hockey Talks," an event raising awareness about mental health. The event was designed to create an open, educational forum to destigmatize mental illness following the death of former Canucks player Rick Rypien, a talented young hockey player who died tragically of suicide after years of struggling with depression. Meanwhile, baseball player Shane Victorino has publicly opened up about his ADHD diagnosis and how treatment has helped him manage disruptive symptoms and given him the stability to perform at his best. These athletes are breaking down the stigma of mental illness and bringing it out of the shadows, working to end silent suffering and show that help is within reach.
Leading the Way to Treatment
---
What all of the stories from professional athletes tell us again and again is the importance of mental health treatment. It can be very difficult to admit that you suffer from a mental health disorder, and it may be even more so when mental fortitude is not only a part of your public image, but a vital factor in your sense of self. Psychiatrist Dr. Janet Taylor points out, "Professional athletes are used to seeing themselves as warriors able to withstand multiple physical challenges, and have battled to get to the next level because of their mental and physical toughness. Now they may be sidelined by an enemy they can't even see: their mind." By sharing their personal struggles with psychological illness, these athletes are living proof that not only does mental illness not discriminate, but it can be overcome with the right therapies and medications. Mental illness does not have to mean the end to your dreams; people living with mental health disorders can take control of their emotional struggles and lead successful, fulfilling lives. Today's modern treatments can help you heal from psychological illness and empower you to reach your goals, whatever they may be.
As Fish says, "I just want to share my story so maybe one person or 10 people or 100 people, whatever it is, can have something to fall back on and say, 'Hey, there's someone who went through what I went through and got through it'."
Bridges to Recovery offers innovative, holistic treatment for a range of mental health disorders in a beautiful, relaxing environment. Contact us to to learn more about how our program can help you or your loved one work towards healing.